THE WORLD CAN BE LOUD. LET YOUR CHILD FIND PEACE AND MANAGE LIFE AT THE VOLUME THEY PREFER.
"My children get very noise sensitive so these have been a game changer. They're still able to go about their day and not feel disturbed. Amazing!" -Olivia J, mom of Emily, age nine
Kids with hypersensitivity to sound associated with autism, Hyperacusis, Misophonia, noise-related stress & other hearing conditions are prone to stress and anxiety.
However, sensory parents usually only have two options: earbuds and headphones:
1) Earbuds can be extremely uncomfortable for a child with sensory challenges who don't like anything in their ears. 
2) Headphones can be more comfortable but they are large and bulky and can be a bit of a hassle to travel with (not to mention they can get pretty hot to wear).
THE MOST COMFORTABLE ALTERNATIVE TO TRADITIONAL HEADPHONES
Comfy Ear takes the best of both options and is designed specifically with comfort in mind so that children with sensory challenges can better self-regulate and comfortably enjoy music, shows, and more… wherever they go!
With a built-in volume limiter locked at 85db, your child will not be at risk of hurting their eardrums.
Comfy Ear connects wirelessly to your device via Bluetooth and allows your children to listen through the headband's speakers.
TOP BENEFITS OF COMFY EARS
Improve Focus & Mood: Now they can block out noise for easier homework time and an overall happier mood.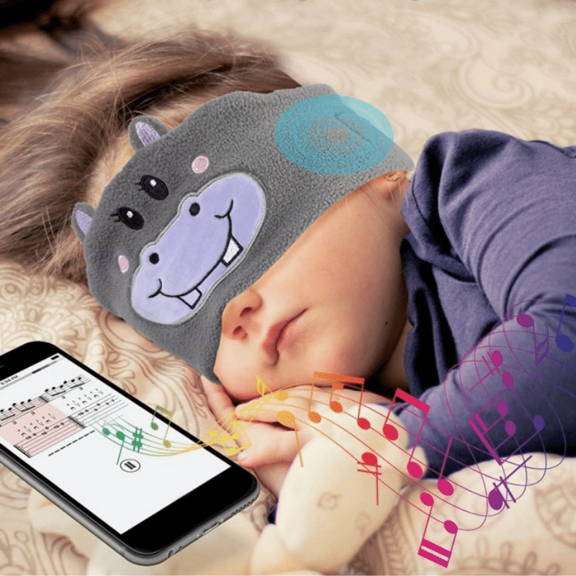 Better Sleep: Ultra-thin speakers make sleeping comfortable and helps build a bedtime routine and the soft fabric doubles as a face mask to block out bright light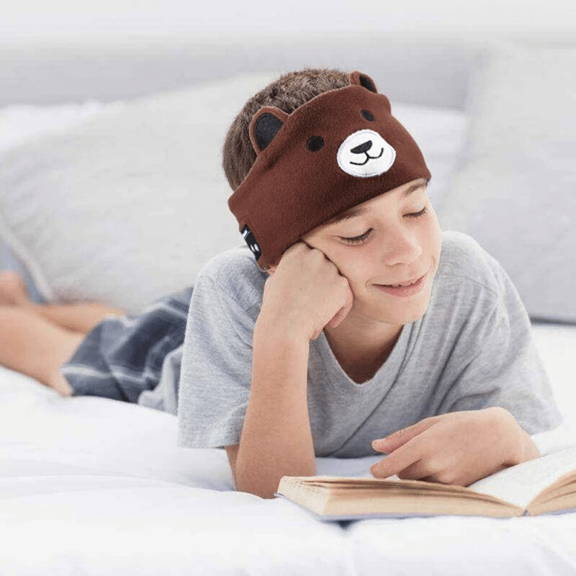 Reduces Meltdowns: Feels "like a hug for your ears" that comforts your child in loud, overwhelming environments and helps them better self-regulate.
Perfect For Travel: Auditory sensory input on the go makes errands, road trips, and flights a breeze…and the small size makes them easy to take with you wherever you go! Plus the 7 hour battery life ensures your Comfy Ears™ last the whole time.
HERE ARE SOME PLACES WHERE YOU CAN USE COMFY EARS
CUSTOMER REVIEWS